Haleigh Washington: Volleyball has played a huge role in equality for me
Pubblicato 07:00, 09 Oct 2022
Middle blocker Haleigh Washington has become one of the USA's key players. A constant reminder of just how difficult her team is to manoeuvre, Washington's presence on court and at the net is matched by her positivity and energy.
Washington joined other top players from around the world, including Paola Egonu of Italy, Pornpun Guedpard of Thailand, Jenia Grebennikov of France and Erik Shoji of USA as Equal Jersey ambassadors, using the power of volleyball to promote equality on and off the court.
"There have been a lot of cases when I might have faced a lot of inequality in my life. Volleyball has been a community and it's been a community that's been very open," says Washington.
Volleyball has played a huge role in equality for me because sports are always about community and sports have always been about inclusion.

Haleigh Washington
Watch the video and get to know Haleigh Washington's Equality Story. You too can support the Equal Jersey initiative by getting your own here.
The Equal Jerseys are available to volleyball fans with part of the proceeds going directly to Let's Keep The Ball Flying, the non-profit organisation which fosters equality, education, inclusion and empowerment, boosting equal access through the power of volleyball.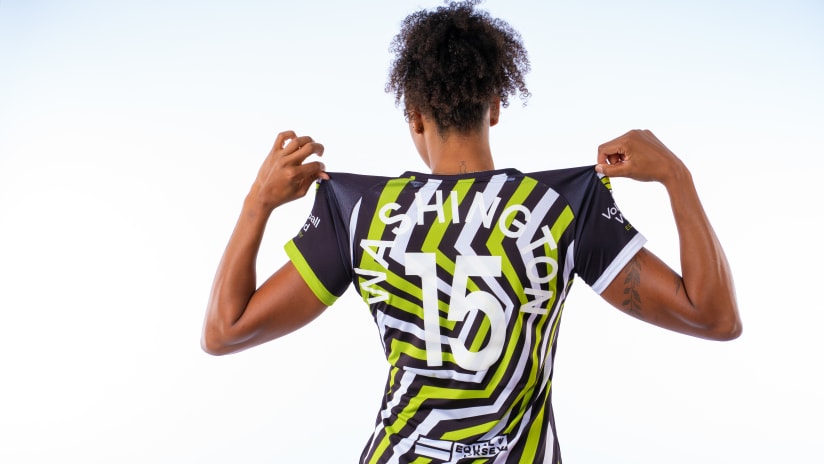 Ebrar Karakurt will hope for more success as Türkiye participate in Phase 2 of the FIVB Volleyball Women's World Championship. Join us on Volleyball World to follow all the action in the Netherlands and Poland.